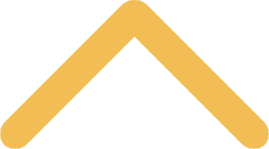 MBA Student Testimonials
"When I was looking for different programs, I looked around the state of Wisconsin as well as elsewhere in the country, and what led me to St. Norbert was the opportunity to have an in-person education. That was a big component of the program that appealed to me – being able to network with other people in northeast Wisconsin; to not be learning through a computer, but to have the opportunity to have discussions in class and face-to-face interactions with professors and some of the other teachers that come in through some of the elective courses. I would say that was the No. 1 selling point for me."
– Sarah Beckman, executive director of Habitat for Humanity Lakeside in Sheboygan, Wis.

"What I think is unique about my future at Schneider, is that for the first time, I can put my eyes on any role and not really know which direction it's going to take me, and that's so exhilarating. And I get to do it for me, knowing that I have this incredible education from St. Norbert College behind me to take me to that next step and get me to that next role." – Kayla Stocco, global experience owner, Schneider in Green Bay, Wis.
"Everybody is there for the same thing. Everybody wants to learn. Everybody is contributing. And again, you are learning from them as much as you are from the class itself because they've experienced things that I haven't experienced – probably the professor hasn't experienced – and other people in the group haven't experienced either, and you can share those ideas together and bring them back to your own organization."

– Jonny August, director of operations, Orion Labels LLC in Seymour, Wis.
"I wanted to continue to learn and grow my leadership skills. There were things I couldn't learn at work – it needed to come from a different environment and a different network. That's what St. Norbert has given me."
– Michelle Diederich, AmeriCorps member, Happily Ever After Animal Sanctuary Inc. in Marion, Wis.








"Earning an MBA has been a lot of fun and a lot of work. I joined the MBA program at St. Norbert because it has an amazing network of entrepreneurs, mentors and business leaders who have now become a great network of friends."

– Vaughn Bowles, epidemiologist, Menominee Tribal Clinic in Keshena, Wis.