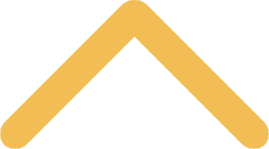 The Donald J. Schneider School of Business & Economics
The Donald J. Schneider School of Business & Economics, through its
undergraduate
and
MBA programs
and its
outreach to the business community
, is the region's center for the advancement of sound business practice. It champions principles and methods that contribute to a thriving northeast Wisconsin, rich in economic opportunity for all.
The Undergraduate Experience
Students in the Schneider School's undergraduate disciplines – accounting, business administration, economics, international business and language area studies (IBLAS), and leadership studies – learn from an exceptional faculty. Many are nationally recognized; all are fully engaged in the classroom.
The Master of Business Administration Program
The Schneider School MBA program provides talented individuals from organizations throughout the region with the tools to become effective agents for growth and change. Here, we are preparing the future leaders of northeast Wisconsin's economy.
Center for Exceptional Leadership™
The Center for Exceptional Leadership provides developmental opportunities for the region's business leadership by offering a highly individualized program of assessment, planning, development, coaching and mentorship, all focused on building confident, visionary champions of an organization's mission.
Family Business Forum
The revitalized Family Business Forum, now under the aegis of the Schneider School, brings together business owners, family members, non-family employees, business professionals and academics to explore the challenges and rewards of family enterprise and to grow in knowledge, skills and experience.
The Center for Business & Economic Analysis
The Center for Business & Economic Analysis hosts economics-related business opportunities and networking events. The faculty and students affiliated with the center work hand-in-hand with leaders in the local business and nonprofit community to provide consulting services.
Strategic Research Institute
One of the Midwest's most-respected resources of data-driven insight resides at St. Norbert College.
---

The generous gift of Pat Schneider, wife of the late Donald J. Schneider '57, made possible the founding of the school of business and economics established at St. Norbert College in 2014.  Learn More