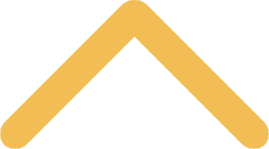 Course Descriptions
Thirty credits in core courses and nine credits in concentration electives are required to graduate. All admitted students will be required to enroll in BUAD 500: Fundamentals of Accounting & Finance. However, if a student has successfully completed undergraduate accounting and finance course work, the dean may waive enrollment in BUAD 500.

Core Courses

BUAD 500 Fundamentals of Accounting and Finance (2 Credits)
This course is an introductory study of the accounting and finance theories used while making business decisions. It assumes no prior accounting or finance knowledge. The two major learning objectives for the course are that students learn how to use basic financial statements to make business decisions, and how to evaluate various business decisions using relevant quantitative and qualitative managerial accounting information. At the discretion of the dean of the Schneider School, the successful completion of relevant prior coursework in accounting and finance may waive enrollment in this course. Students are required to complete BUAD 500 as a prerequisite to BUAD 519 Financial Management.
BUAD 510 Introduction to Business Leadership (1 Credit)
This course provides a gateway experience for students entering the program. Through readings and case-study analyses, faculty build a sense of team/community among enrolled students. The concept of "leadership as vocation" will be introduced. In addition, students learn about special features and requirements of the SNC MBA and about general expectations for graduate work.
BUAD 511 Leadership and Managing Organizational Change (3 Credits)
This course prepares innovative leaders to put fresh ideas to work and to do so responsibly. It examines the skills and tools required to be a transformational, charismatic leader. Students explore how successful leaders influence groups, understand behavior, and lead people toward the achievement and realization of the organizational vision. (Taken early in the program.)
BUAD 512 Business Ethics and Values-Based Leadership (3 Credits)
This course examines the roles played by values and ethics in the many decisions faced by business organizations. Students examine how their values are determined and how they inform responsible behavior in organizations. Further, the course analyzes the role of firms in promoting sustainability in the communities in which they operate. (Taken early in the program.)
BUAD 515 Microeconomics for Managers (1.5 Credits)
This course provides students with an introduction to applied microeconomics for business decision-making. It considers how markets function, how the government may interfere in the market, production and cost in the short and long run, and price determination. 
BUAD 516 Macroeconomics for Managers (1.5 Credits)
This course provides students with an introduction to the macroeconomic variables that managers should understand in order to assess changes in the business environment. Further, it examines major models of how the macroeconomy functions with the intent of informing managers of how policy will impact the macroeconomy and, in turn, their business. 
BUAD 518 Financial Analysis (1.5 Credits)
This course emphasizes the knowledge, skills and tools necessary for financial decision-making. Topics include time value of money, the determinants of interest rates, the valuation of financial assets, the risk-return relationship and the basics of capital budgeting. This course requires mastery of required material through homework and examinations.
BUAD 519 Financial Management (1.5 Credits)
This course provides an overview of the financial management aspects of business organizations, emphasizing case analysis. Topics include evaluation of performance through financial – statement analysis, capital – budgeting analysis, financial planning and capital structure, working capital management, and dividend policy. Prerequisites: BUAD 500, BUAD 518.
BUAD 520 Managing in a Diverse Workplace (1.5 credits)
As organizations become increasingly diverse, managers must develop skills and sensitivities for leading effectively in such an environment. This course explores various forms of diversity in the workplace, including gender, race, generation and cultural background. The focus is on acquiring the knowledge and skills to embrace and creatively engage this diversity to enhance both individual and organizational outcomes.
BUAD 521 Business Analytics (1.5 Credits)
This course provides an introduction to the many ways in which data, statistical and quantitative analysis, and predictive modeling can be used to drive decisions in organizations. The development and use of data warehouses is discussed along with the use of dashboards and scorecards for performance assessment.
BUAD 523 Strategic Marketing (3 Credits)
This course takes a strategic and analytical approach to the study of consumers, products and markets. Attention focuses on the recognition of opportunities, the development of marketing strategies and the design of an effective marketing mix both for consumer and business markets. Work with simulations makes participants aware of the financial impact of marketing strategies.
BUAD 525 Leading People and Teams (3 Credits)
Contemporary organizations are increasingly reliant on teams to innovate and implement creative solutions to complex problems. This course is designed to improve your effectiveness as a leader by introducing you to concepts for understanding and leading both individuals and teams in organizations. Students are exposed to leading-edge research and are given an opportunity to practice some of the principles introduced through discussions and exercises.
BUAD 526 Managing Operations, Systems and Processes (3 Credits)
This course focuses on how to use operations and systems to gain strategic advantage. Transforming inputs into outputs and using information to improve that transformation are the keys to the success of firms – from manufacturers managing their supply chain to service providers.
BUAD 527 Global Strategy and Venturing (3 Credits)
Managers make significant strategic decisions as part of their jobs as they seek to grow a business. Such decisions may include developing and introducing a new product or process, acquiring another firm, responding to a competitor or to a crisis, forming a strategic alliance, or entering a new market. These decisions are complex and must take all business functions (finance, marketing, human resource management, operations) into consideration.

General Elective Courses
BUAD 589 General Electives (1.5-3 credits per course)
MBA general elective courses will typically be 1.5 credits and will draw from a wide variety of specialized topics.

BUAD 589 Building IP Portfolios
This course focuses on the four types of intellectual property and how these assets may be created and exploited by individuals and businesses. Each type of intellectual property asset is discussed separately, including how to identify and how to protect each one. The course focuses on combining and coordinating these different assets to build a robust and valuable intellectual – property portfolio. Strategies for individual creators, start-ups and on-going enterprises are discussed.
BUAD 589 Creating Brand-Consumer Relationships
This course offers current and future marketing leaders the opportunity to build capability in the foundational areas of positioning and marketing brands to consumers. Material focuses on the critical components of developing brand positioning along with the creation and evaluation of advertising used to build brand relevance. Students work with examples and case studies to explore the benefits of consumer segmentation, the power of successful brand positioning, the keys to creating message relevance, effective media planning, and creating communication relevance across multicultural, millennial and consumer audiences.

BUAD 589 Data Visualization
In an ever-changing world where business leaders are beginning to rely more and more on data for decision-making, the role of data presentation and visualization is becoming increasingly important. In this course you will explore how humans process data and information, gain a better understanding of data literacy, and to learn to effectively design visualizations to convey truth and meaning using data-based evidence. This course will prepare you to construct high quality visualizations via the understanding of different types of data relationships such as distributions, correlations, time, parts of a whole, spatial mapping, and ranking relationships. This is a practical, hands on course where you will be using Tableau and R to construct high quality visualizations and dashboards to better inform business leaders in the managerial decision-making process.
BUAD 589 Entrepreneurship
This course focuses on the entrepreneurial process of identifying attractive new business opportunities, exploring the feasibility of those opportunities, developing a business plan, gathering the necessary resources, building a team and growing a new venture. The leadership role of the entrepreneur is central to this process and, as such, is the focal point of the course. 
BUAD 589 Financial Crises
The Great Recession of 2008-09 has had deep and lasting impacts on the United States and around the world. While the catalyst may have been a drop in housing values, the crisis was much more severe than the direct effects on home values in that it threatened the entire global financial system. It is not the first financial crisis and it is unlikely to be the last. This course explores the history of financial crises, with special attention to the most recent. Students read several books written about financial crises and view several films that focus on the crises. This course explores the unique, nearly perfect storm of factors that made the Great Recession so severe. Participants see what lessons are to be learned in order to make crises of this sort less frequent and less devastating. 
BUAD 589 Fraud Prevention for Managers
This course explores the various types of occupational fraud, including asset misappropriation, corruption and financial statement fraud and how to detect and prevent fraudulent activities. In addition to basic methods of fraud detection, course topics focus on a managerial approach to identifying and implementing techniques that can help to limit an organization's exposure to fraud in a variety of nonprofit and for-profit settings.

BUAD 589 Healthcare Management
This course presents the foundation principles and dynamics of healthcare management, the healthcare system and basic concepts and skills in administration. The institutional, social, demographic, technological, epidemiological and political forces in the field of healthcare are analyzed and topics include fundamentals of management in modern healthcare. This course is an overview of the healthcare stakeholders in a variety of settings as well as key health and medical terms. The settings explored in this foundational course include the following: health systems, hospitals, medical groups, life science companies, health plans and digital health companies. The stakeholders focused upon in this course include the patient, the licensed provider, the scientist, the manager and the policy maker as well as regulator and attorney.
BUAD 589 Innovation in an Organizational Setting
Given the disruptions and turbulence organizations experience from so many external changes, this course examines roles and strategies for leading success. Students further develop abilities to generate and review ideas to identify those that deliver the most impact and to overcome organizational barriers to further business growth. Specific topics include application of design thinking, framework for business – growth strategy, analytical thinking for evaluation of opportunities, advocacy and organizational alignment, as well as creating time and space for innovation.

BUAD 589 Leading Through Adversity
This course takes an interdisciplinary approach that includes psychology, communication, and management and examines some of the most historic human error case studies. The class explores scenarios where leaders and managers must solve significant problems; humans have made critical errors; and the role of the individual that is vital in solving these problems in various settings, recommendations need to be made so as to learn from these scenarios and stories. These case studies explore a variety of areas: societal problems (for example – leadership in the face of challenging societal norms), cultural problems (for example – leadership issues in different cultural contexts), decision making (for example – the biases that cause human error and prevent robust decision making), and understanding how individuals interact (for example – how humans working in groups can cause problems and how we solve them), to name a few.
BUAD 589 Media for Organization Leaders
This course helps leaders understand the role of media in their organizational operations. Topics include media relations, social media in the workplace, the use of video in constructing a narrative, and crisis communications. Students develop a better understanding of how the media works and how an organization can leverage media to its advantage.
BUAD 589 Profit Planning, Control and Evaluation
This course focuses on understanding and using accounting cost information used in budgeting, controlling and performance evaluation of organizations. Students learn to describe operating, financial and flexible budgeting; explain and compute various variances for performance evaluation; and compute and explain return on investment, residual income and economic value added. This course assumes prior introductory knowledge of financial and managerial accounting (BUAD 500 or equivalent). 
BUAD 589 Social Impact 
The goal of this elective is to equip students to proactively discern and evaluate opportunities for their organizations to engage in corporate social responsibility (CSR). CSR concerns the responsibilities companies have to promote a just, sustainable society both within (in their culture and policies) and without (in their communities and polities). Students learn how to develop and apply a stakeholder-focused framework for CSR, and they present an analysis that applies this framework to a local organization. Specific topics covered may include: stakeholder management, sustainability, political CSR, democratic governance, nonprofit partnerships and global CSR.
BUAD 589 Sports Marketing and Innovation
This marketing course explores the essentials of effective sports marketing activities including marketing sports products and services, understanding sports consumers, sports marketing research, brand development, and sponsorship and licensing. 
BUAD 589 Theories of Leadership
This course is a critical examination of leadership theories. Through critical examination of leadership theories and case studies, students understand and become aware of how human behavior affects the outcomes in organizations. This course develops effective leaders by giving them multiple tools, the skills to use each of the tools and the wisdom to match frames to situations. 
BUAD 589 Waves of Disruption
Disruption occurs in every business, industry and geography all the time, just like waves occur in the ocean. Under certain circumstances, these waves intensify or even combine to create rogue waves. We are facing a near-term future in which the combined disruptive impact of several technologies such as artificial intelligence, blockchain, 3D printing and the Internet of Things (IoT) will create unique opportunities and challenges. This class helps students understand the nature of these technologies and their impact but, most importantly, equips them with a practical approach toward helping companies navigate the disruptive uncertainty. 

Health Care and Medical Professionals Concentration Elective Courses
Health care and medical business management upper-level courses (1.5 credits per course) focus on topics specific to health care and medical business management issues.

BUAD 579 Developing Organizational Culture in the Service IndustryThere is an abundance of research outlining the role and importance of organizational culture on the long-term success of organizations, especially in healthcare and service sectors. This course explores organizational culture in depth with a special focus on the service industry. Topics include definitions of culture, the challenges and measures of culture; how culture is developed; and the role of intervention, ritual and storytelling in cultural sustenance. This course counts as one of the four concentration-specific electives required for the health care and Medical Professionals concentration.

BUAD 579 Disaster Management and Health care Preparedness
Every year natural disasters in the United States cost taxpayers, organizations and individuals billions of dollars. Besides financial loss, natural disasters can also lead to fatalities, physical and psychological injuries, damage to the built and natural environment, and devastating harm to the socio-cultural foundations of our organizations and communities. In this course, students examine what organizations, especially health care organizations, can do to prepare for and respond effectively to disasters, both natural and human-caused. Real case studies are used to illustrate issues associated with leadership and management, staffing, communication, physical and financial resources, networking, and partnerships and government involvement.
BUAD 579 Emerging Health Care Business Models
Health care continues to be the largest and fastest growing U.S. industry, but much of that growth is occurring outside of the traditional hospital and doctor business models. No one is staying in their lane anymore as horizontal and vertical integration are producing new combinations of insurers and providers. New entrants and niche providers are eroding the margins of the incumbent organizations that have served communities for decades. This course explores the factors and forces that are causing this disruption, and students examine and share alternative emerging business models in a collaborative course structure. This course counts as one of the four concentration-specific electives required for the health care and medical professionals concentration.

BUAD 579 Evolution of the Health Care System
The healthcare industry is continually influenced by social, technological, economic, environmental and political factors and forces. These macro-environmental forces shape the industry structure and the roles of participants in that structure. This seminar examines how these factors and forces have created the health care industry we see today and compare it to alternative health care systems that have formed in other counties. Participants discuss how the future of these macro-environmental trends might shape the future American health care system. This course counts as one of the four concentration-specific electives required for the health care and medical professionals concentration.
BUAD 579 Health Policy and Economics
Health policy in America introduces strong economic incentives that shape how consumers, payers, providers, suppliers and regulators interact in the marketplace. As policy-makers struggle to improve the overall value produced by the health care industry, they introduce new programs and incentive systems to achieve the "triple aim" of improved quality, improved patient experience and lower cost. This seminar examines how health policy is formed at a national, state and local level; how economics influence the behaviors of key stakeholders; and how different business models are emerging to compete in an industry going through a fundamental transformation. This course counts as one of the four concentration-specific electives required for the health care and medical professionals concentration. 
BUAD 579 Managing Strategy in a Health Care Organization
Health care organizations are unique in their complexity. Mobilizing autonomous yet interdependent professionals to create a common brand promise is very difficult. However, if the leadership team is unable to create a clear and distinct value proposition for the organization, it will leave the organization vulnerable in a transforming industry. This course focuses on the process of managing strategy in health care organizations; making strategic choices and deploying them in a system that enables rapid-cycle learning. The output of the process is increased capability to think strategically and be nimble; to have a system in which the organization continually anticipates opportunities and nurtures competitive advantage. This course builds upon the knowledge gained from core courses such as Global Strategy and Venturing. This course counts as one of the four concentration-specific electives required for the health-care and medical professionals concentration.

Supply Chain and Manufacturing Concentration Elective Courses
BUAD 569 Supply chain and manufacturing management upper-level courses (1.5 credits per course) focus on topics specific to supply-chain and manufacturing management issues.

BUAD 569 Business Sustainability
An introduction to developing and implementing a successful program in the domain of sustainability and social responsibility. Learners are exposed to financially, environmentally and socially responsible objectives that are supported by strategies and achieved by clear tactics that have measurable outcomes. The focus is on the "triple-bottom line," or three P's of people, planet and profit. This course counts as one of the four concentration-specific electives required for the supply chain and manufacturing concentration.
BUAD 569 Enterprise Resource Planning (ERP)
This course introduces students to the fundamentals of enterprise resource planning and how organizations use enterprise systems to run their operations more efficiently and effectively. Students learn about the critical success factors and implementation strategies that lead to enterprise system success related to business process redesign, process techniques and return on investment. This course may examine typical enterprise system modules such as materials management (MM), supply chain management (SCM), customer relationship management (CRM) and human resource management (HRM) related to SAP. This course counts as one of the four concentration-specific electives required for the supply chain and manufacturing concentration.

BUAD 569 Fundamentals of Project Management
This course walks the student through the fundamentals of project management in a hands-on format. It follows the PMI methodology for project management and exposes the student to all phases of the project management lifestyle (initiation, planning, execution, monitor and control and closure). The student learns how to properly define the scope of a project and create a detailed project plan that will enable them to effectively execute a project. They will also learn how to perform risk analysis and productively monitor, control and communicate the progress of an active project, in addition to topics related to project management. This course counts as one of the four concentration-specific electives required for the supply chain and manufacturing concentration.
BUAD 569 Fun With Supply Chains 
This course uses a combination of readings, case studies, business simulations and student presentations to address different key decisions in supply chain management. Specific topics include an overview of supply chain communications and collaboration, transportation decisions on a network, inventory planning, pricing, and the effects of major supply chain disruptions. This course is taught in collaboration with St. Norbert faculty and senior local supply chain leaders. This course counts as one of the four concentration-specific electives required for the supply chain and manufacturing concentration.
BUAD 569 Global Supply Chain Management
This course studies the concepts, processes, theories and models used in the management of global supply chains. Specific topics may include international trade growth and cost drivers, customs clearance, terms of trade, international transportation infrastructure, methods of entry, and international logistics. This course looks at strong competitive companies as a result of their world – class global supply chains. This course will utilize textbook material, lectures, outside readings, research, discussion and case analysis. This course counts as one of the four concentration-specific electives required for the supply chain and manufacturing concentration.
BUAD 569 Lean and Six Sigma
This course focuses on the fundamentals of Lean and Six Sigma, including how to properly define a business problem and establish a performance baseline. It also provides the framework on how to effectively design, facilitate and complete an RDM or Kaizen event, in order to quickly deliver positive change. This course counts as one of the four concentration-specific electives required for the supply chain and manufacturing concentration.
BUAD 569 Transportation and Supply Chain Management
This course gives an overview of transportation management. Topics covered include: transportation modes, transportation pricing, costs, services market, transportation management decision – making, transportation technologies, logistics and (global) supply chains, and sustainability. Current events and trends that influence the field of transportation management are also covered. This course counts as one of the four concentration-specific electives required for the supply chain and manufacturing concentration.