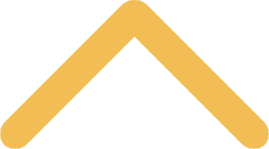 Schneider School: Undergraduate Programs
A World-Class Education to Prepare You for the Real World
The Donald J. Schneider School of Business & Economics is known as northeast Wisconsin's center for the advancement of sound business practices. Our faculty are dedicated to providing undergraduate students with a practical education and real-world experience. Through Discoveries International, a student-run business, and our Alumni Mentor Program, students graduate with knowledge and skills that translate into rewarding careers.
Undergraduate Areas of Study
The Schneider School is home to five of St. Norbert's undergraduate academic disciplines:
Our Faculty: Professors, Mentors and Leaders
At the Schneider School, we pride ourselves on the fact that our greatest resource is our faculty. Our professors and instructors have studied at some of the best universities in the world, and many have received national recognition in their respective fields. In addition to the in-class education they deliver, our faculty are dedicated to providing students with mentorship outside the classroom. They are deeply invested in helping students achieve both academic and professional success.
Alumni Mentor Program
Juniors and seniors are encouraged to take advantage of our
Alumni Mentor Program
, which pairs them with experienced business professionals from the Greater Green Bay area. Students in this program have the opportunity to learn about real-world business careers from those who know it best. For more information, contact
alumnimentor@snc.edu
.
Applying and Enrolling
If you're interested in applying to or enrolling in an undergraduate program at the Schneider School, contact or visit the St. Norbert College Office of Admission. We look forward to hearing from you!