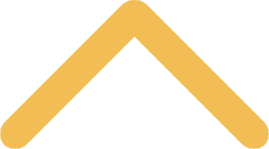 Outreach to the Business Community
The Schneider School is a respected partner of and resource for the area business community. It offers initiatives including the Center for Business & Economic Analysis, which works with diverse partners throughout northeast Wisconsin. Such initiatives continue a St. Norbert College tradition of engagement in the area's economic development through our Strategic Research Institute, CEO Breakfast Series, language and culture training, and other business-focused entities and programs.
The Center for Business & Economic Analysis
The Center for Business & Economic Analysis hosts economics-related business opportunities and networking events. The faculty and students affiliated with the center work hand-in-hand with leaders in the local business and nonprofit community to provide consulting services.
Center for Exceptional Leadership™
The Center for Exceptional Leadership provides developmental opportunities for the region's business leadership by offering a highly individualized program of assessment, planning, development, coaching and mentorship, all focused on building confident, visionary champions of an organization's mission.
Strategic Research Institute
One of the Midwest's most-respected resources of data-driven insight resides at St. Norbert College.
Translating and Interpreting Services
St. Norbert College's translating services provide written and oral translations in dozens of languages for individuals and businesses.
Custom Language and Culture Training
We help prepare business leaders and others for work and travel overseas.
CEO Breakfast & Strategy Series
Each year, we bring top business leaders to campus to speak to executives from all fields. Drawn from companies nationwide, series speakers also include regional leaders with globally focused businesses.

Digital Transformation Series
In partnership with Advancing AI Wisconsin, the Schneider School presents six seminars designed for business leaders, innovators and change agents whose industries are being challenged by the rapid pace of technological advancements.