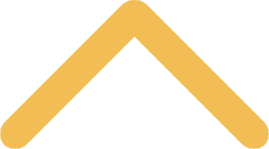 MBA Admission Process
Application Timeline
With varying program entry points, review of application packages occurs immediately, with an ongoing rolling admission schedule. Early application is advisable as space is limited for this program. Prior to admission, all students, regardless of undergraduate major, are required to successfully complete an undergraduate statistics course, typically engineering, business or social sciences statistics, before entry to the MBA program. For full admission consideration, and to allow adequate course preparation time, applicants should apply no later than the following deadlines.
| Term | Application Due | Admitted Student Orientation | MBA Classes Start |
| --- | --- | --- | --- |
| Summer 2020 | April 20 | May 6 | Week of May 18 |
| Fall 2020 (Session 1) | July 27 | Aug. 19 | Week of Aug. 31 |
| Fall 2020 (Session 2) | Sept. 14 | Oct. 7 | Week of Oct. 19 |
MBA Program Application Requirements
1.  Complete online application
2.  Submit credentials:
Official transcripts: Arrange for your official transcripts, demonstrating a minimum grade-point average of 3.0, to be mailed by your undergraduate college or university directly to the office of graduate admission, evidencing a bachelor's degree from an accredited institution. (If your undergraduate GPA is less than 3.0, a request may be made for GMAT/GRE scores.)
Test scores: Admission to our program does not require submitting postgraduate standardized test scores for applicants with a GPA of 3.0 or above. If your undergraduate GPA is under 3.0 we reserve the right to request GMAT or GRE scores to help assess your academic preparedness for the program.
Letters of recommendation: Two letters of professional recommendation are required. Applicants with three years of business or professional experience, at a minimum, are preferred. At least one letter should be from a reference who held a managerial or senior leadership role. Letters should include the name, address, title, phone number and email of the reference.
Professional résumé
Essay: Submit a 650-word answer in response to the following:
Hallmarks of great leadership often include drive, tenacity, strategic decision-making and steadfast resolve in times of great change. Less often ascribed to great leaders is their allowance for heart, emotion and – dare it be said – love. Describe a professional experience when you witnessed a leader unabashedly lead from the space of their heart. What did you learn from this example? Do you consider this an enlightened leadership trait that can be successful in professional environments? Essays should be approximately 650 words, single-spaced, in Arial or Times New Roman typeface, 10 – to 12 – point type and limited to two pages with 1 inch margins.
3. Application fee: The MBA program application fee is $50. This non-refundable payment can be made by credit card online through your applicant portal. Checks should be made payable to St. Norbert College and mailed to the office of graduate admission. The fee will be waived if applicant attended an admission event or had a personal appointment with Brenda Busch, associate director of graduate admission.

You may submit your application credentials electronically in your applicant portal, to gradadmit@snc.edu or mail them to:

Office of Graduate Admission
St. Norbert College
100 Grant St.
De Pere, WI 54115

Interview
Once we've received your application and all required credentials, the graduate admission counselor will review your admission portfolio and provide an admittance recommendation to the dean. The dean will determine whether a personal interview is required.

Decision
Taking into account the entirety of your application and your professional and academic background, the dean will make a final acceptance decision. If you're accepted, you'll be notified by the graduate admission counselor via a personal phone call, with a formal acceptance letter to follow. Every effort will be made to work through these steps expeditiously, understanding an applicant's anticipation and the need to plan around busy schedules.

Orientation
It's important to us that MBA students be able to fully enjoy the resources of our campus. And there are many of those, indeed – designed not just to enhance the learning experience here, but to provide comfort, convenience and community, as well. To introduce graduate students to all that the college and the MBA program have to offer, we conduct a brief, but required, orientation session. This overview allows you to meet fellow MBA students, learn about important places and useful services, and attend to the minor "housekeeping" items that are part of any academic experience.