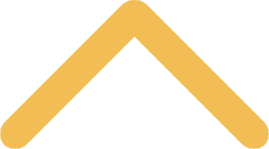 CEO Breakfast & Strategy Series
Each year, our well-attended CEO Breakfast & Strategy Series brings some of the top business leaders to venues on and off campus. Drawn from companies nationwide, series speakers also include regional leaders with globally focused businesses. Hear how they've steered their companies successfully through challenging times and a changing business climate, and draw valuable insights you can apply in your own organization.

About the Series
The CEO Breakfast & Strategy Series is a one-of-a-kind opportunity for local businesspeople to meet face-to-face with some of the most respected leaders in the business community – and to network with other leaders in the region. 

Speakers will share their unique strategies for facing specific business challenges. Topics are selected by the speakers, and their comments are candid, insightful and not likely to be heard in public elsewhere. Seating is unassigned and questions are accepted from the audience at the end of each presentation.

Of the eight breakfast presentations, five will be held at St. Norbert College and three will be in Appleton at the Butte des Morts Country Club. The afternoon session featuring Bob Chapman, chairman and CEO of Barry Wehmiller, will be held on the St. Norbert campus.

You can register for individual events or the entire series. 


2019-20 CEO Breakfast & Strategy Series

Sept. 24 • 3:30-5 p.m.
"The Privilege of Leadership: The Courage to Care" – National Speaker
Bob Chapman, Chairman and CEO, Barry-Wehmiller



Michels Ballroom, Michels Commons

, St. Norbert College

Sponsored by Baker Tilly

Oct. 9 • 7:30-8:30 a.m.


"You're in a Turnaround Whether You Know It or Not"


Tom Ealy, President and CEO, Ameriprise



F. K. Bemis International Conference Center, St. Norbert College

Sponsored by American Family Insurance

Nov. 5 

• 7:30-8:30 a.m.


"Medicare for All"


Chris Woleske, CEO, Bellin Health Systems Inc.





F. K. Bemis International Conference Center

, St. Norbert College

Sponsored by J.P. Morgan

Dec. 10 

• 7:30-8:30 a.m.


"Grow Your Business Through Open Innovation Partnerships: A Case Study"


Mary Goggans, President, Encapsys



Butte des Morts Country Club, Appleton

Sponsored by Aegis Financial

Jan. 14 

• 7:30-8:30 a.m.


"Purpose and Compassion at Kwik Trip"


John McHugh, Director of Corporate Communications, Leadership Development and Training, Kwik Trip



F. K. Bemis International Conference Center, St. Norbert College

Sponsored by WPS Health Solutions

Feb. 4 

• 7:30-8:30 a.m.


"Designing a Collaborative Innovation Process Within an Entrepreneurial Ecosystem"


Craig Dickman, Managing Director, TitletownTech



F. K. Bemis International Conference Center, St. Norbert College

Sponsored by Bank First

March 5 

• 7:30-8:30 a.m.


"'Be the real MVP' … Focus on What Matters"


Chris Hess, President and CEO, Goodwill NCW



Butte des Morts Country Club, Appleton

Sponsored by American National Bank

April 9 

• 

POSTPONED - Details TBA


"Surviving the Great Recession: A Story of Business Reinvention"


Greg Linnemanstons, President, Weidert Group



F. K. Bemis International Conference Center, St. Norbert College

Sponsored by VerHalen Inc.


May 6 

• POSTPONED

 - Details TBA


"The Culver's Story"


Craig Culver, Co-Founder, Board Chairman and Brand Ambassador, Culver's



Butte des Morts Country Club, Appleton

Sponsored by Investors Community Bank
2019-20 Sponsors
National Speaker Sponsor:




Presenting Sponsor:


Title Sponsors: