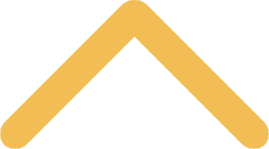 Cohort Program
Participants in the services offered by the Center for Exceptional Leadership™ may choose to continue their development with a cohort of other leaders, capped at 12 participants.

The cohort-driven program moves participants from early self-awareness and readiness to actual development of both their individual and shared leadership – development goals.

The cohort program begins with an intensive, four-day immersion program, encouraging further self-awareness and enriched understanding based on leadership assessments. During this time, the cohort establishes both common and individual developmental objectives, builds a personal mission and vision statements, and forms professional- accountability groups.

Following the immersion program, participants move to a 12- to 14-month cohort development program addressing a combination of individual and cohort-based leadership – development needs. This development phase focuses on behaviors such as:
Ethics and integrity
Diversity and inclusion
Developing others
Visioning and strategic thinking
Collaborating
Focusing on results
Communicating and listening
Developing self accountability
Deciding
Executing
Motivating and influencing
Serving
One-On-One Mentoring: A Valuable Program Option
As a complement to cohort-based training, the CEL can also establish a long-term mentoring relationship between a participant and an area executive, in order to provide a real-time, evolving perspective on personal leadership issues and opportunities.
Fees
For more detailed information including costs, please 
contact Dean Stewart, Ed.D.
, executive director of the Center for Exceptional Leadership, at
dean.stewart@snc.edu
or 920-403-3406.