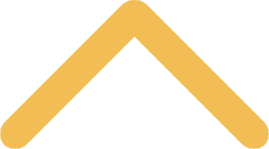 The Center For Exceptional Leadership™
Lighting the way for exceptional people to become exceptional leaders achieving exceptional results.

The Center for Exceptional Leadership (CEL) was established in 2016 under the aegis of the Donald J. Schneider School of Business and Economics.

Created to provide developmental opportunities for the region's business leadership, the CEL offers a highly individualized program of assessment, planning, development, coaching and mentorship, all focused on building confident, visionary champions of an organization's mission.

Emphasizing leadership character and behaviors, the CEL develops and supports leaders who will drive sustainable success for their organization, its people and their communities.



For Senior and Emerging Leaders
The Center for Exceptional Leadership addresses the leadership development needs of two cohorts: an organization's established senior leaders and its emerging leaders – those beyond the frontline, who hold responsible leadership roles or key contributor roles, yet are not in the C-suite or are new to the C-suite.

Methodology
State-of-the-art assessment tools, data-driven best practices for leadership development, and exceptional support from certified facilitators, coaches and mentors combine to instill behaviors and practices critical to the creation of high-performance organizational cultures.

The CEL creates customized program options to address the specific developmental needs of participants through both individual and cohort-based channels. These programs are informed by a deep understanding of the business environment and the larger culture. Indeed, senior executives throughout the region serve in advisory and instructional capacities.

The CEL Team
The Center for Exceptional Leadership draws on an extensive network of expert, certified professionals both to conduct leadership assessments and to deliver individualized leadership development and cohort-driven development experiences.

Take the Next Step ...
For more detailed information about the Center for Exceptional Leadership including activity options and costs, contact us or download our Corporate Program Guide (PDF).